Imperial 1998 Whisky-Doris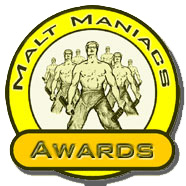 Imperial ist eine Speyside - Destille, die 1998 ihre Produktion eingestellt hat. Dieses Fass wurde am 18.12.1998 destilliert, d.h. an einem der absolut letzten Produktionstagen! Um so mehr freut es uns, dass dieses leckere Barrel den Weg zu uns gefunden hat! Dieses Fass ist mit seinen 8 Jahren bereits gut gereift und ein typisch kräftiger Imperial! Die Nase nimmt sofort eine sehr schöne Malzigkeit wahr, die von Marzipan- und Fruchtaromen (Rhabarber) ergänzt wird. Nach einiger Zeit im Glas wird die Fruchtigkeit süßer, es gesellen sich angenehme Holznoten dazu und eine feine Torfigkeit wird spürbar.
Im Mund entwickelt dieser Imperial Aromen von reifen, süßen Früchten, die von eleganten Gewürz- und leicht trockenen (aber angenehmen) Holznoten ergänzt werden und durch leichten Rauch und Torf eine Abrundung erfahren. Er ist erstaunlich komplex und vielschichtig, benötigt dafür aber einige Zeit oder ein Tröpfchen Wasser! Ein herrlicher Whisky zum erkunden und experimentieren! Die 55,1% Alkohol sind spürbar, passen aber gut zu diesem Imperial!
Das Finish ist sehr lang, wärmend und vielschichtig. Außerdem ist diese Abfüllung sehr spannend und lecker für so einen jungen Whisky! Nehmen Sie sich bitte die Zeit, sich mit diesem Imperial auseinanderzusetzen - es wird Ihnen viel Freude bereiten!
Sehr gute 83 Punkte in Jim Murrays Whisky-Bible 2009!
Malt Maniacs Awards 2008: Bronze Medal Winner!
Beurteilung von Serge Valentin (www.whiskyfun.com):
Imperial 8 yo 1998/2007 (55.1%, Whisky-Doris, cask #106041)

A young one again. Colour: white wine. Nose: all on coffee and roasted nuts, with also notes of apple peelings and walnut skin as well as hints of fresh almonds and coconuts again (from the wood I guess). The same kind of austerity as in all the ones we just had, but balance is perfect here. With water: fully on fresh almonds now, walnut skins... And the tannins that are getting more obvious. Was that plain oak? (just kidding). Mouth (neat): much fruitier (apples, kiwis), with notes of beer and baker's yeast (or bread crumb). The oak is unexpectedly present for a 8yo malt. Pears. With water: more on marzipan, pepper and, again, tannins. Finish: long, with added notes of pears. Well, this isn't complicated but it perfectly shows that Imperial was a good distillery. I hope someone will reopen it one day – it's still closed, isn't it? SGP:263 – 84 points.